Dani Alves has spoken for the first time since his imprisonment, providing his clear version of the events that led to his current situation.
In the interview with Spanish journalist Mayka Navarro, the former Barcelona and Brazil star addressed the alleged sexual abuse that resulted in his incarceration and expressed forgiveness towards the accuser.
"I don't know if she has a clear conscience if she sleeps well at night. But I forgive her," Alves stated, referring to the alleged victim. He further appealed to her conscience, highlighting that he has never intentionally harmed anyone and maintains a clear conscience in the matter.
"I appeal to her conscience. There hasn't been a single night that I have slept peacefully. Not a single night. I have a clear conscience. I have never harmed anyone voluntarily. And neither did I hurt her that night.
"I have decided to give this interview, my first interview, to give people the opportunity to know what I think," the former Juventus and PSG right-back said.
"I want them to know the story based on what I experienced that morning and in that bathroom." He adds: "Until now, a 'scary' story of fear and terror has been told, which has nothing to do with what happened or what I did."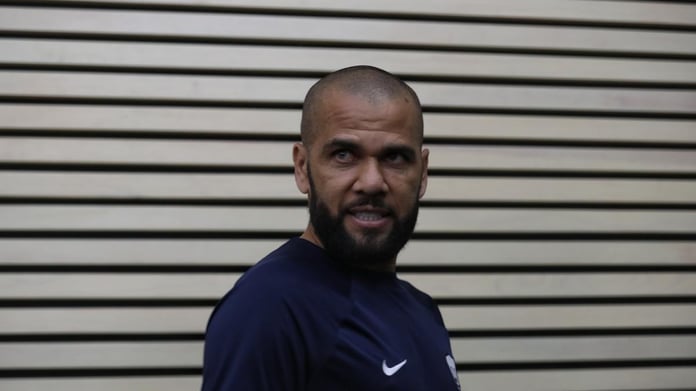 Alves provided his account of the incident in the bathroom, stating "I went in behind her. I didn't even lock the door. The door was open at all times, she could have left because I was sitting practically the whole time on the toilet seat.
"It occurs to me that someone gave her bad advice, that she felt bad after doing it, that she took a step forward and that she didn't know how to get out of the mess she got herself into and the mess she got me into."
In the interview, Alves also took the opportunity to publicly apologise to his wife, Joana Sanz, for the distress caused by the situation. "The only person I have to apologise to is my wife, Joana Sanz."
Alves remains in prison without bail, as he has been considered a flight risk. His native Brazil does not have an extradition deal in place with Spain. Alves' trial is scheduled to take place in October or November.